Learn the Art of Dice Control From the Expert!


The Only Dice School in South Florida!

Click here for the latest articles & trip reports from Howard Rock n Roller!
Click here to sign up for Howard's monthly newsletter!

• Learn How to Play Craps like the Experts
• Precision Shooting & Dice Control
• Dice Setting
• Betting Strategies
• Advanced Throwing Techniques
• Plus much more!

Howard rock 'n' roller is now available for lessons in Florida and Las Vegas!


---
Next 2016 out-of-town

workshops:
Feb 27–28 - Heavy & Howard Back to Biloxi

April 9–10 - Craps Boot Camp Las Vegas (Heavy & Howard)

May 21–22 - The "Memphis in May" Cotton Patch Clinic, Tunica, MS (Heavy & Howard)

July 16–17 - The Great American Crapshoot (Heavy & Howard), Las Vegas

September 17–18 - Heavy and Howard's "Life's a Beach" Seminar, Biloxi, MS



---
NEW!
---
Please call (954) 599-8648 to schedule a class.

Future workshop dates to be announced:
Tunica, MS
Las Vegas
Atlantic City

Order a stick of authentic Howard rock 'n' roller casino dice!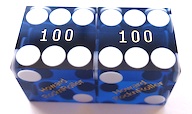 Click here to order Call (954) 599-8648


HowardRocknRoller@gmail.com



Click here to join Howard's mailing list!

Friends of Howard RocknRoller