Learn the Art of Dice Control From the Expert!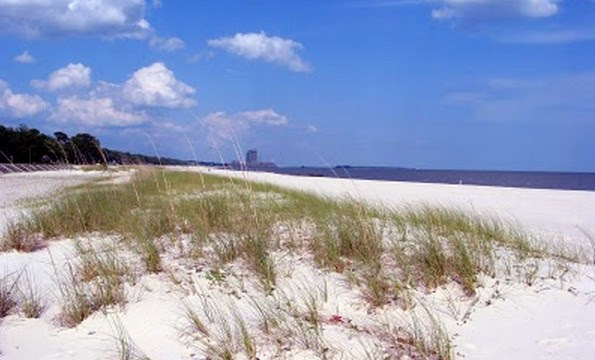 March 20 – 22, 2020 — Biloxi, MS
Heavy and Howard Return to the Coast

Heavy and Howard's annual "Back to Biloxi" Seminar is, by far, our most popular event every year.  Biloxi, Mississippi is home to some of the best craps games in the country.  Liberal odds, automatic Buy bets on outside numbers, friendly dealers and easy comps.  What more could a dice guy ask for?  How about fresh-from-the-Gulf seafood, including some of the best shrimp and oysters on the planet?  Toss in an opportunity to learn dice control from two of the best in the business – Heavy and Howard "Rock and Roller" – and you have a recipe for a weekend you'll never forget.  And it's all coming to the coast the weekend of March 20, 2020.


Howard "Rock 'n Roller" is one of the world's top dice controllers, and an expert when it comes to tossing hardways and All Tall Small winners.  We stepped up to the tables together in Biloxi for the first time way back in 2001.  Our recent seminars and live sessions in Biloxi and Vegas are in the books as some of the best we've put together in years.  With almost forty years of DI instruction experience between us – you can't go wrong on this deal. 


Friday night will feature our traditional Meet and Greet Get-Together.  We'll hook up at a local Sports Bar to knock back a few, renew old friendships and make new ones.  Hungry?  This place does great bar-food, but if you want oysters that were reefed up in the Gulf this morning there are plenty of options available.  Kick back, relax and enjoy the company of your fellow crapsters.  Afterwards you'll be on your own to hit the casinos alone or in teams as we attempt to tame the tables.  But don't be out partying all night.  Saturday morning Howard and I will have serious craps training on our minds. 

Saturday's class will take place at the local dealer school.  This class will offer the best of both worlds.  All attendees will have the opportunity for hands-on coaching from both Heavy and Howard.  Both coaches offer slightly different approaches to dice influencing – both with the same objective – getting you the best, most profitable toss ever.  We'll start out with the basics of dice control:


Correct Table Positions – stick left isn't the only spot in town!
Correct Dice Sets and how to get there quickly!
Correct Grip for you based on the physical shape of your hand.
Correct Toss for you – depending on your physical stature and ability.
Focus, Breath Control, and Landing Zone
Visualization and the Mental Edge

Each attendee will receive a one-on-one toss analysis the coaches, but don't just come out for the personal toss instruction.  You'll learn even more by watching Heavy and Howard coach the other attendees.   Of course, if you DO get bored you can always hit the dealer school's third table for an "open" practice session.  That's right – the school we use in the Biloxi market has three full sized craps tables so you'll have plenty of time to work on your throw before heading to the casinos. 

First-time student tuition is $895 for the full day Saturday PLUS all Live Casino Sessions on Sunday.  New Students sign on via PayPal at the following link: New Students

Golden Touch Alumni – because the GTC technique is based on the axis theory we offer a $100 discount to first time GTC students in APC classes.  Full day tuition is $795.  GTC alums sign on via PayPal at the following link: GTC Alums

Axis Power Craps Alums full day tuition is $695.  Sign on at the following link: Axis Power Craps Alums

Axis Power Craps Alums can also sign on for a half-day "toss tune up" and "hook up" session for just $395.  Sign up for that at the following link: Axis Power Craps Alums Half-Day Toss Tune Up

Want more?  Sunday morning Heavy will be offer a special 3 hour Advanced Betting Strategy covering Dice Influence from the Dark Side – Don't Strategies that Get the Money.  You'll learn some of Heavy's favorite Don't plays from the Darksider's Ball seminar and get an opportunity to practice them in a mock game at the dealer school.  We'll also throw in an additional look at your toss and give you a final toss tweak before we head to the casinos to play for the day.

This three hour class is specially priced at $259 per person.  Sign on at the following link: Heavy's Advanced Betting Strategy

Remember, every attendee receives a Seminar Pack that includes e-copies of all of my Axis Power Craps books, handouts, and much more.  Class sizes are limited. 

If you prefer to register by mail and pay by check then mail your remittance payable to Steve "Heavy" Haltom at:   
 
Steve "Heavy" Haltom
PO Box 7094
Tyler, Texas  75711