Learn the Art of Dice Control From the Expert!


The Only Dice School in South Florida!
(954) 599-8648
howardrocknroller@gmail.com
Howard Rock n roller has been teaching dice control since 2001. He started teaching with Sharpshooter and Jerry Patterson, and the first dice control school called PARR, in 2001.

At the end of 2002, Howard became a partner and instructor with a new group being formed by Frank Scoblete and Dominator, called Golden Touch Craps (GTC). During his tenure with GTC, Howard was included in all the World Records including five straight days in Tunica, MS with an hour-long roll each day.

His longest roll was 86 before he 7'd out. He was in their World Records in the 40, 50, 60, 70, and 80 roll group. Frank Scoblete named him "The Babe Ruth of Dice Control." Howard has been featured in seven books, and has appeared on TV and radio.

Howard travels the country teaching seminars in Las Vegas, Atlantic City, Fort Lauderdale, Biloxi, Shreveport, and Tunica, often teaming up with his friend Heavy and, in Las Vegas, with his pal Dice Coach.


Subscribe to Howard's YouTube channel


Hawaii Craps Shooters - Learning from the Pro, Howard rock n roller

Same Bet Show with Howard rock n roller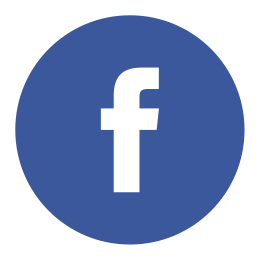 Click here to join "Howard rock n roller's Craps Group" on Facebook!
Click here for the latest articles & trip reports from Howard Rock n Roller!
Click here to sign up for Howard's monthly newsletter!

• Learn How to Play Craps like the Experts
• Precision Shooting & Dice Control
• Dice Setting
• Betting Strategies
• Advanced Throwing Techniques
• Plus much more!

Howard rock 'n' roller is now available for lessons in Florida and Las Vegas!


---
Next out-of-town

workshops:


Fort Lauderdale

- February 15 – March 31

Las Vegas

- April 7 – May 11

Fort Lauderdale

- May 12 — June 9

Howard rock n roller's Dice Cruise - Departing Miami

- June 10 – June 17


---
FORT LAUDERDALE
---
Howard is available year round in Fort Lauderdale, FL for private and group classes.
Please call (954) 599-8648 to schedule a class.

Future workshop dates to be announced:
Tunica, MS
Biloxi, MS
Las Vegas
Atlantic City

Order a stick of authentic Howard rock 'n' roller casino dice!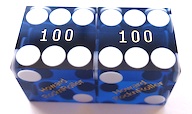 Click here to order Call (954) 599-8648


HowardRocknRoller@gmail.com



Click here to join Howard's mailing list!

Friends of Howard RocknRoller